Myloc Construction has been selected as a supplier for Norwegian Statsbygg's Livsvitenskap project.
It is a challenging project totalling a building area of almost 100,000 m2 with an estimated budget of approx. 12 billions NOK. The center will make up the heart of Oslo Science City and is estimated to be completed in 2026–2027.
The project involves major challenges in complexity. Myloc Construction will help Livsvitenskap tie together the logistics of the project to reduce risks and damage and avoid congestion on the construction site by ensuring that materials are delivered to the right place at the right time. The implementation will be done in collaboration with the Norwegian consulting company Metier.
Myloc Construction's cloud-based platform is designed to;
Simplify and streamline collaboration between all parties involved in project logistics

Facilitate implementation of a planning and logistics management model

Identify and manage bottlenecks and constraints

Eliminate risks and surprises

Simplify and ensure resource sharing

Eliminate administrative overhead

Create cost control

Automate environmental reporting
The new building for Life Sciences will be designed as a facility for extensive interdisciplinary collaboration, equipped with technologically advanced equipment and the development of an outstanding research environment across various subject areas and disciplines. 
The building will house large parts of the academic environments for life sciences at the University of Oslo and the Clinic for Laboratory Medicine at Oslo University Hospital HF.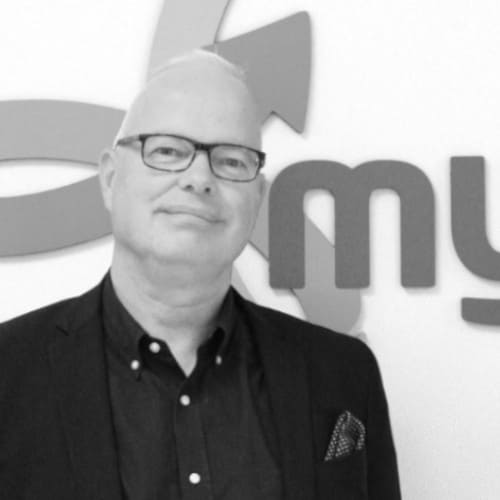 "We at Myloc are proud to be trusted to help Statsbygg with construction logistics, and contribute to the project's ambition to promote science and innovation"
– Anders Eklund, Business Area Manager
Myloc has a proprietary software platform that addresses logistics challenges with thousands of users in various operations in Sweden and Norway, implemented directly or through partners. The core of the platform includes solutions for sharing information in supply chains and being able to reflect the real flow of a process. We thereby help our customers in the private and public sector to fulfill the UN's goals 9, 11 and 12 of Agenda 2030, by i) creating sustainable industrial processes with the help of technology, ii) providing solutions that reduce the impact of cities on the climate and iii) create conditions for sustainable consumption and production through sustainable production patterns.
Read more here: https://www.uio.no/forskning/satsinger/livsvitenskap/om/bygg/index.html