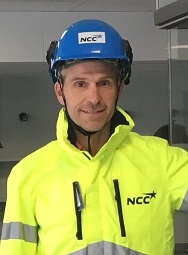 Henrik Hyll, NCC Building, has many years of experience within construction logistics. In an interview with Myloc, he shared his thoughts about the development and future of the construction industry, and also the potential he sees in a logistics system like Myloc Construction.
For full version, read the article in Swedish here.
In summary, here are Henrik Hyll's best tips for efficient construction logistics.
Divide materials supply in clear parts, with the same end station at the construction project area.
Store as little material as possible at the construction project area
Keep transport routes free