MYLOC® LOGISTICS
THE BRIDGE TO UNIFIED LOGISTICS
efficient supply chain and logistics processes
---
Inbound Logistics
Receive and interpret advanced shipment notices from suppliers, access crossdock functionality to know where the package is going next and much more.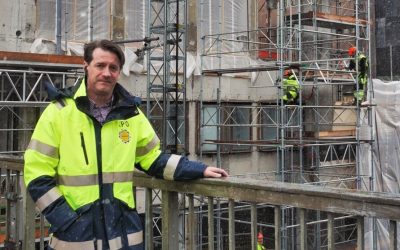 Here follows an interview with Stefan Fenelius, logistics coordinator at the construction project Sergelhuset.   The construction project Sergelhuset takes place in the city center of Stockholm. The conditions could not be more challenging with limited space, a tight...
A couple of weeks ago we launched our new app Myloc Construction GO! During the official release we also arranged a competition. We are now happy to announce the winner - Henrik Wallenborg at IN3PRENÖR! He will soon receive a 1000 SEK gift card at Intersport.   nbsp;...
Do you want more information about Myloc Logistics? Fill in the form below and one of our specialists will contact you.